School Programming
---
To Download: (Click Image you wish to save then in new window Right Click - Save Image As...)
A typical visit includes an introduction to the present exhibition and your choice of educational programming, running 60 to 90mins. You may choose to come only for an exhibition tour, which will take 30 to 40mins.
Programs are available all year between 9am to 5pm and can be adjusted for any grade.
If you would like to book your tour, need more information regarding programs or to prepare your students for your visit, call (306) 445-1760 or email sapp2@accesscomm.ca.
Please note: Any group over 10 students needs to book a tour. Cost is $2 / student for the tour and scavenger hunt, $3 / student for additional craft of teacher's choice.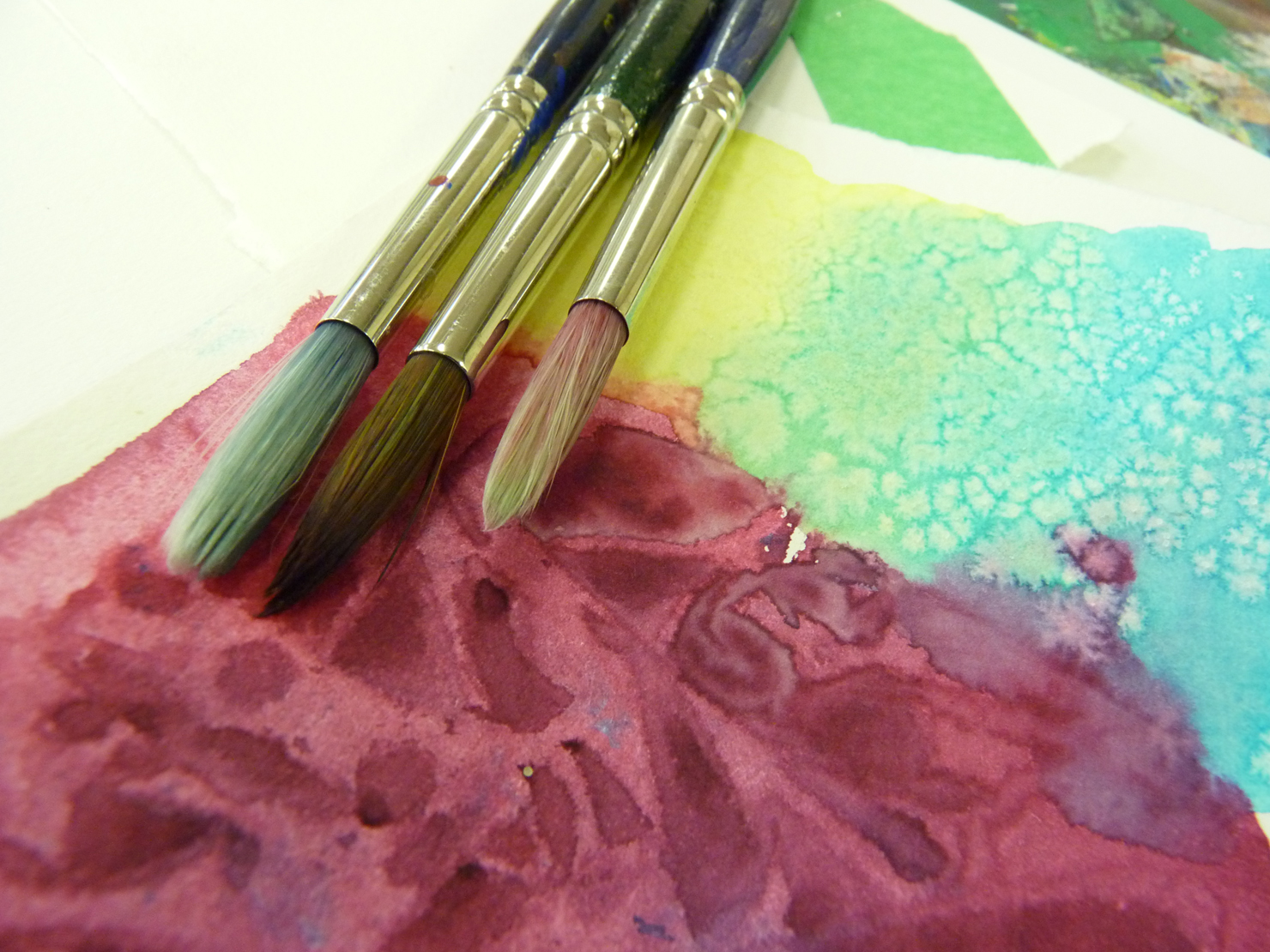 We offer hands-on, curriculum-based activities. Our activities give students practical insights into culture, art appreciation and application in an informative and fun manner.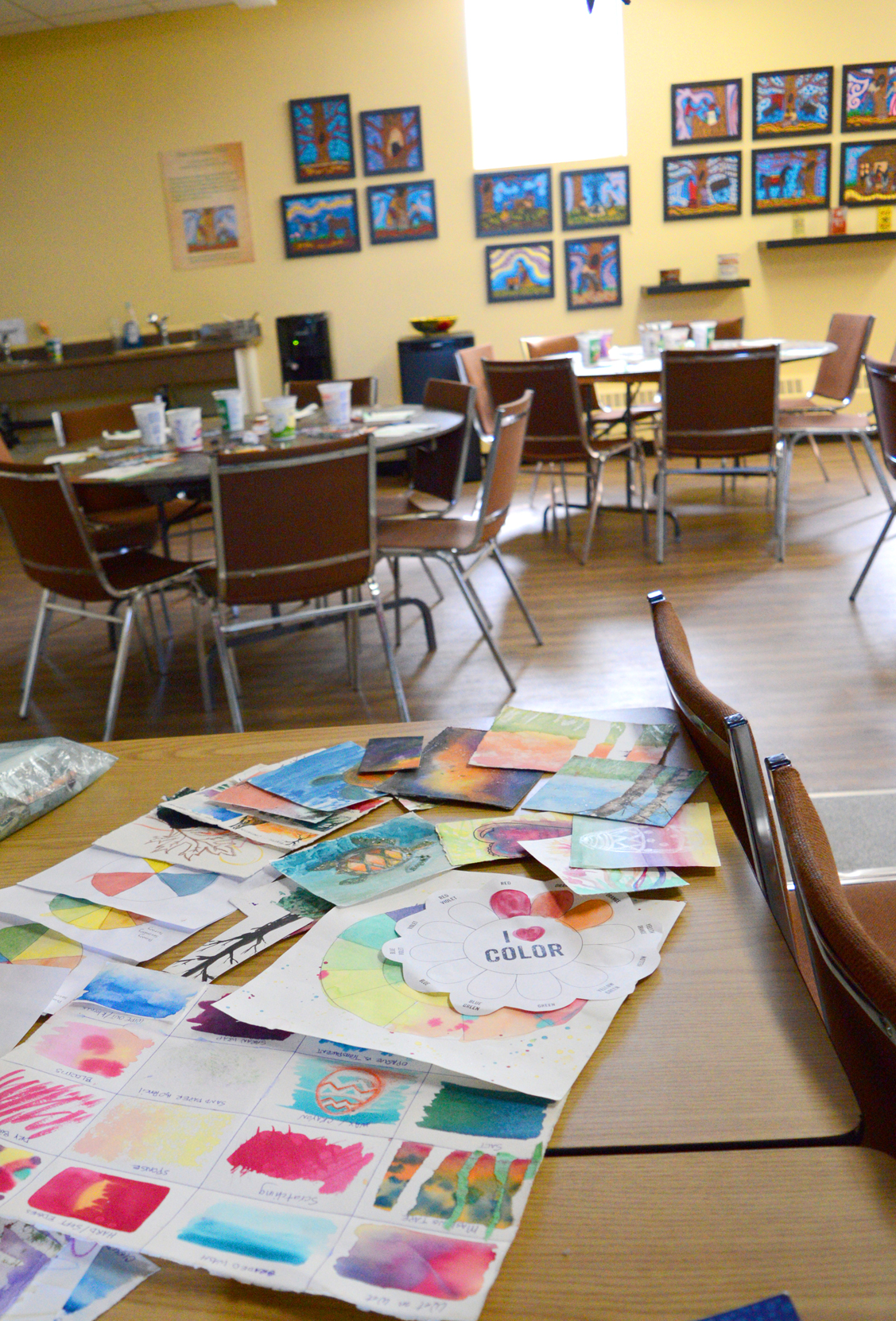 ---
Colour Theory
Come and explore the colours of the rainbow! This hands-on program will teach students how to apply water colour paint and how to mix paints to create new colours. Using watercolour techniques students will create their very own painting to take home.
Artifact Match
This activity is a hands-on look at artifacts found in Saskatchewan that are associated with the Plains Cree. We will compare these artifacts to what we use today in a matching game where they will guess what the artifact was used for and then match it to the corresponding technology of today.
Block Printing
In First Nations' arts and culture, one's spirit is very important as it allows a person to experience creativity in life. With this in mind, our block printing activity is designed to let students' creative spirits come alive! Students will be able to "mark" their creativity or history on their own print design. In this program, we will learn one technique of printmaking and design cards that students can take home.
Artist Trading Cards
Create your very own mini masterpiece! Allen Sapp created his paintings by recreating scenes from his memories. In this activity, we will brainstorm ideas of special memories and then create scenes based on those memories on our very own Artist Trading Cards. Bring along your creativity, willingness to experiment, and your memories of fun times. We will supply a few different materials (a chance for the class to explore mixing media), for your artist trading cards which you can trade with others or keep and display for others to see your wonderful creation.
Parfleche
Parfleches are containers that First Nations people would typically store pemmican and medicine. In this program students will get a glimpse of parfleche history while having the chance to personalize their own parfleches, which will be made from paper instead of traditional rawhide.
Traditional Games
Traditional First Nation games will be played with students offering them important insights into the traditional roles of women, men and children. It will also provide insight into First Nations' history and how recreational activities contributed to individual skills and community cooperation in hunting, gatherer societies and what lessons we can take from this today. Weather permitting. Portions of this program occur outdoors.
mikisihkahcikewin Beadwork
The Plains Cree are renowned for their expert and masterful beadwork. In this activity we will start with a hands on timeline to explore the history of beading and how it became such a significant art practice amongst the First Nations people. Students will have the opportunity to learn about the history of the trade era. As well, learn how to make beads out of paper.
(This program is under construction – please let us know if you would be interested in this type of program. We can customize to fit the amount of time you will have with us)
Healing Garden
Bring your students for a fun and informative program focused on indigenous plants and their traditional medicinal uses by First Nations peoples. Engage the senses in hands-on activities to learn about soil ecology, the medicine wheel, and uses of medicinal plants. Weather permitting. Portions of this program occur outdoors.
(This program is best presented in late May, June or even September)
Ask about our specialized programs.
Thank you for making the gallery part of your plans.
---