Main Gallery Exhibitions 2018
---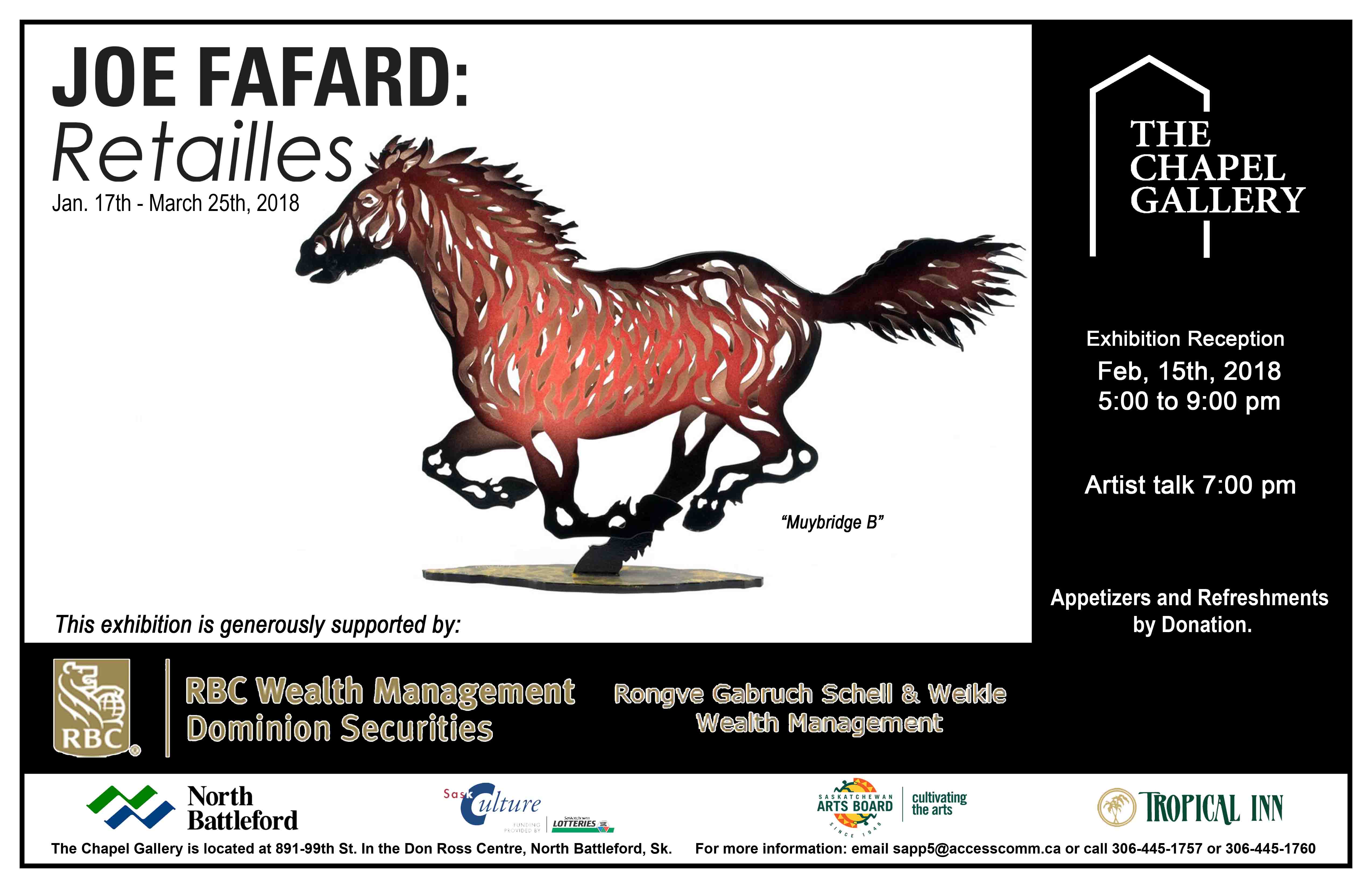 JOE FAFARD: Retailles
"Internationally renowned, Joe Fafard is one of Canada's most recognized and prolific artists. Whether in clay, bronze or steel sculpture or in drawing and printmaking, Fafard's works is characterized by his connection to his rural roots, his reverence for art history, his inquiry into form and his experimentation with three-dimensional illusion and perspective. The exhibition Retailles offers a glimpse into the evolution of Fafard's inquiry into representational space and considers how drawing has been a sustained curiosity throughout his practice. French for scraps, or trimmings, that which is cut away, Retailles not only references the act of removing the neagative from positive space to create form, but refers to the act of recycling these "out cuts" to create new works."
Curated by Jennifer McRorie and Kim Houghtaling, organized and toured by the Moose Jaw Museum and Art Gallery and the Swift Current Art Gallery.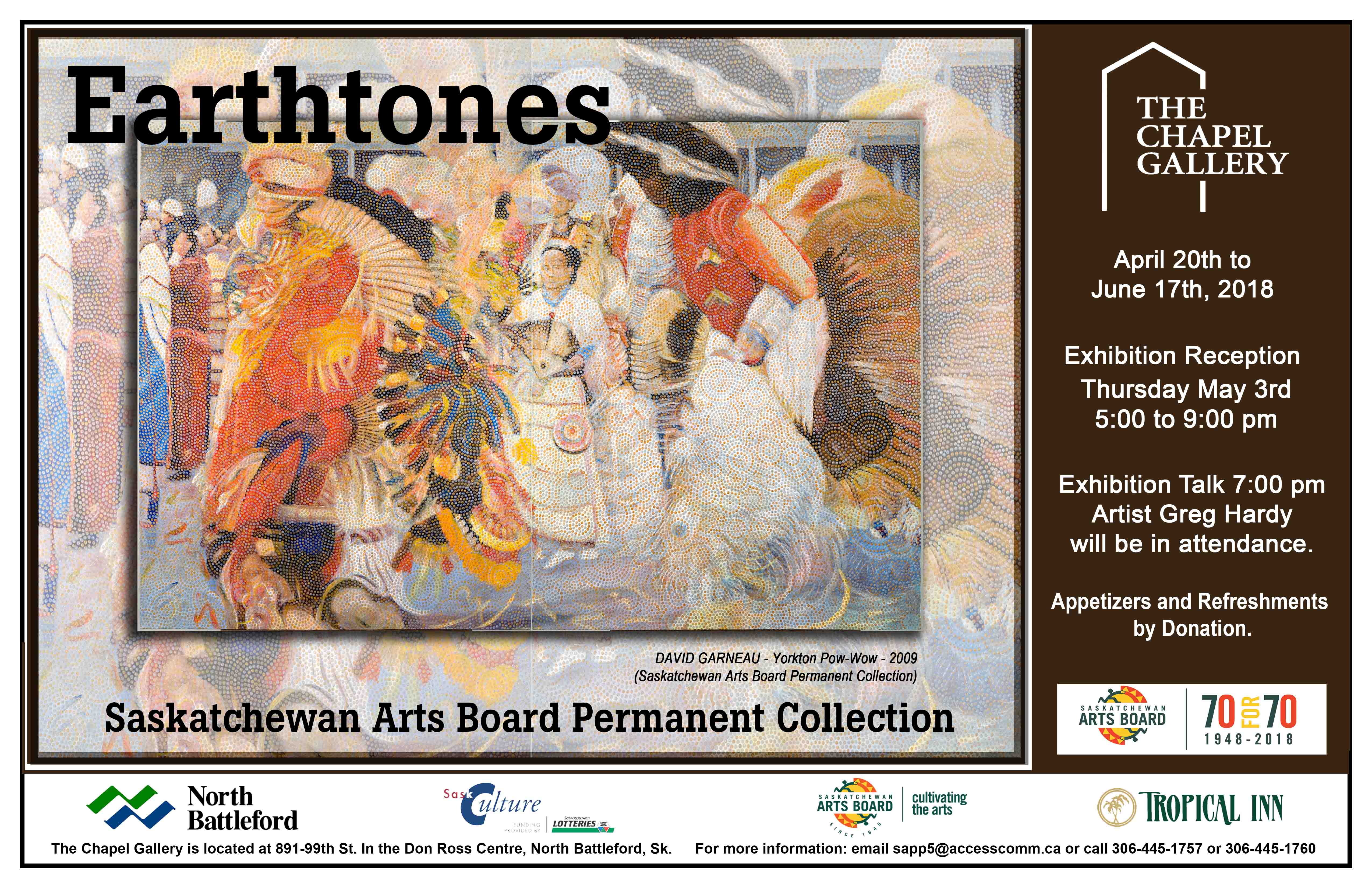 Earthtones - Saskatchewan Arts Board Permanent Collection
Mel Bolen - Folmer Hansen/David Ross - Bob Boyer - Greg Hardy - Donovan Chester- Dorothy Knowles
Wally Dion - Wynona Mulcaster - David Garneau Otto Rogers - Kaija Sanelma Harris - Jeffrey Taylor - Margreet van Walsem - Zane Wilcox
It can be said that Saskatchewan artists share a similar connection to land, influenced by its expansive space and its sense of place and life within our cultural heritage. Artists who explore this connection express it in a variety of approaches and media. Earthtones is a sample of such expression through a selection of work from the Saskatchewan Arts Board Permanent Collection. This exhibition scans a broad practice of artistic media and reflects a deep, earthy, land-based theme. It features images, shapes, illumination of light and textures of imposing lands and burgeoning skies through the perspective of some of Saskatchewan's preeminent artists. This connection to the earth is most profoundly evident among the work of Indigenous artists who honour their cultural practices and traditional beliefs systems by fusing their worldview with contemporary media. Through these means these artists have established Saskatchewan art beyond our borders and into the Canadian identity.
Co-Curated by Leah Garven and Belinda Harrow - Saskatchewan Arts Board Permanent Collection.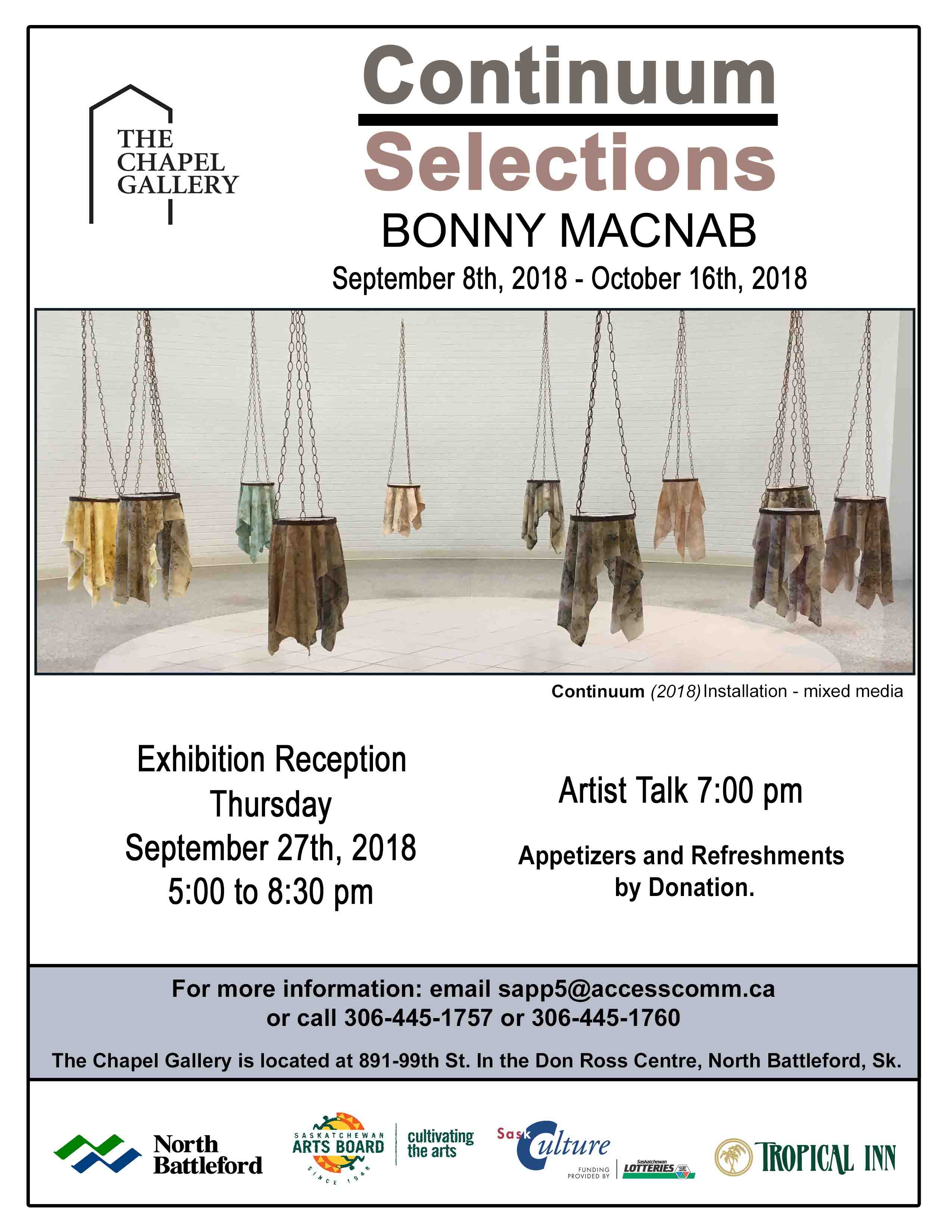 Continuum/Selections
Bonny Macnab
This exhibition is a combination of two bodies of work within Bonny Macnab's art practice. Continuum is a represenation of the seaonsal changes and the passage of time through the twelve months, the moons, and the twelve positions on a clock. Continuum is also the forerunner of her work in eco-printing, while Selections furthered her exploration by investigating the cause and reaction between the properties of organic materials, metals, water, fire/heat and re-purposed garments. The artistic objects in Selections interplay enormously with each other due to the surfacing of organic shapes and colours that act as a time stamp on the newly immortalized garments. It is through these imprints that Macnab preserves the beauty of life before there is a chance for decay. Macnab also preserves the garments that document the transformation and assume an new identy that whisper tones of ancient stories.
Through Macnab's artistic approach, these striking organic imprints of shade, colour and shape emerge, and as she introduces metal chain, there is a reveal of unprescribed line and form. This is what Macnab describes as 'the hard and soft edges'. She takes full advantage of the spontaneity of these lines using them to bring layers of melodious balance to the pieces. She utilizes mordants, like alum, iron, copper, or tannins to extract prints to achieve new affects, and by doing so, she draws out copper colours, deeper greens, and iron purples. Sometimes she uses a slow bundle where time and heat allow the image of a leaf to emerge imprinting a one-of-a-kind mark. Macnab strategically places these elements on the fibre; however, the alchemy of this process, even though planned, gift a piece that is unpredictable. Curated by Leah Garven

The First Annual Gallery Members Exhibition with Guest Curator Ward Schell
This exhibition included over 50 pieces of original art works created by 27 of our Gallery Members, all of whom are actively working artists who showcase their art throughout the north-west region and Saskatchewan. Many enter into provincial competitions, participate in art show and sales. The art submissions display various mediums that include mixed media, paintings on wood/canvas. charcoal/pencil drawings, fibre art, bone, and wood and egg shells.
Guest Curator Ward Schell
Ward Schell received his art education at the Emily Carr School of Art in Vancouver, the University of Regina, and the Banff School of Fine Arts in Banff, Alberta. His work explores the representational documention of nature within the micro confines of shape, contrasts and texture of surface. Ward has exhibited his work in many solo and group exhibitions over several decades and his work is held in many public and private collections. His numerous public murals can be found in museums across North America.
After teaching a variety of art classes for over 24 years at the Neil Balkwill Civic Centre in Regina, Ward continues to educate and inspire art students by giving numerous workshops on drawing and painting throughout Saskatchewan.
His affinity to nautre, travel, an history have taken him around the world painting and drawing the people and landscapes he encounters.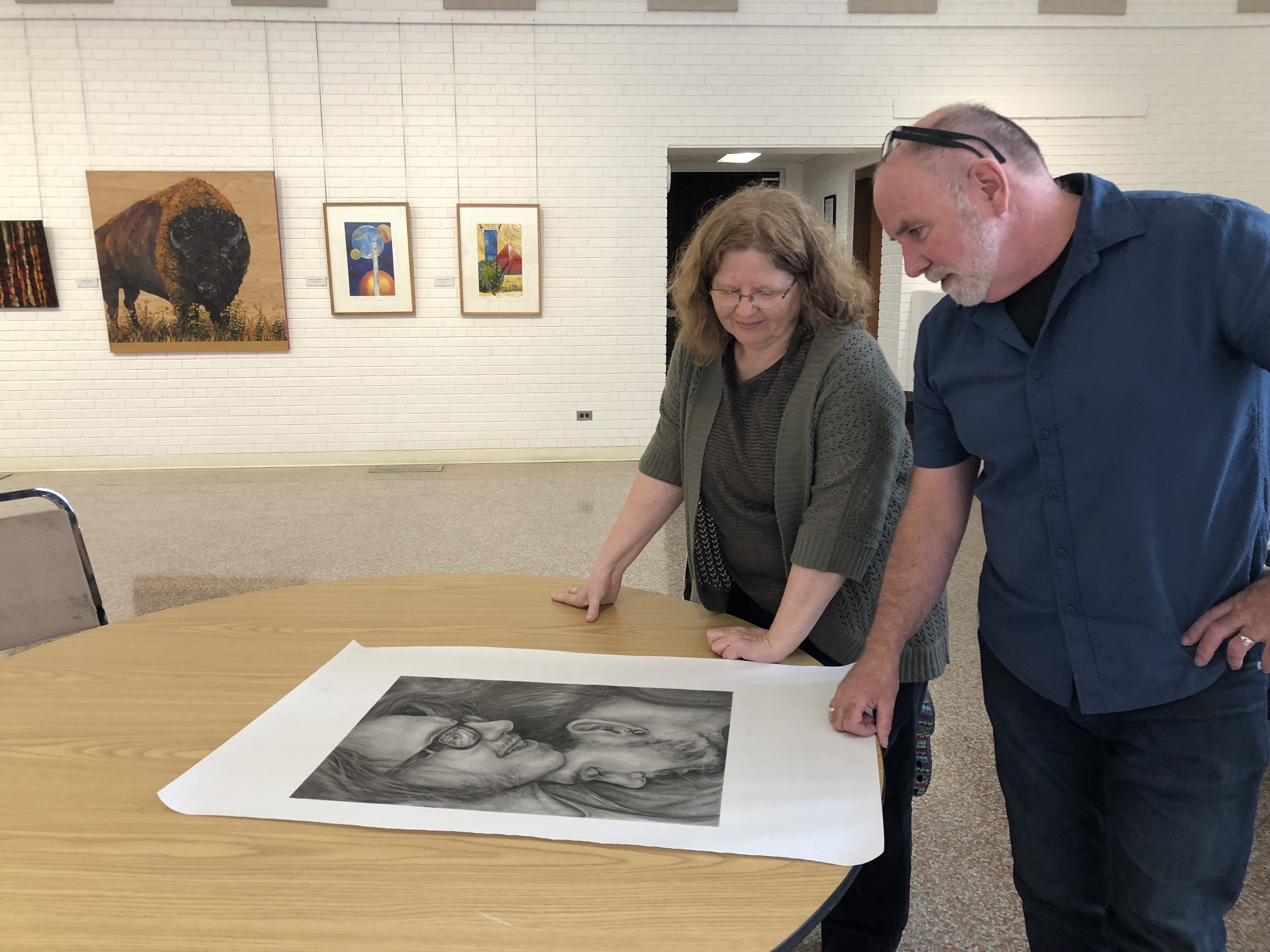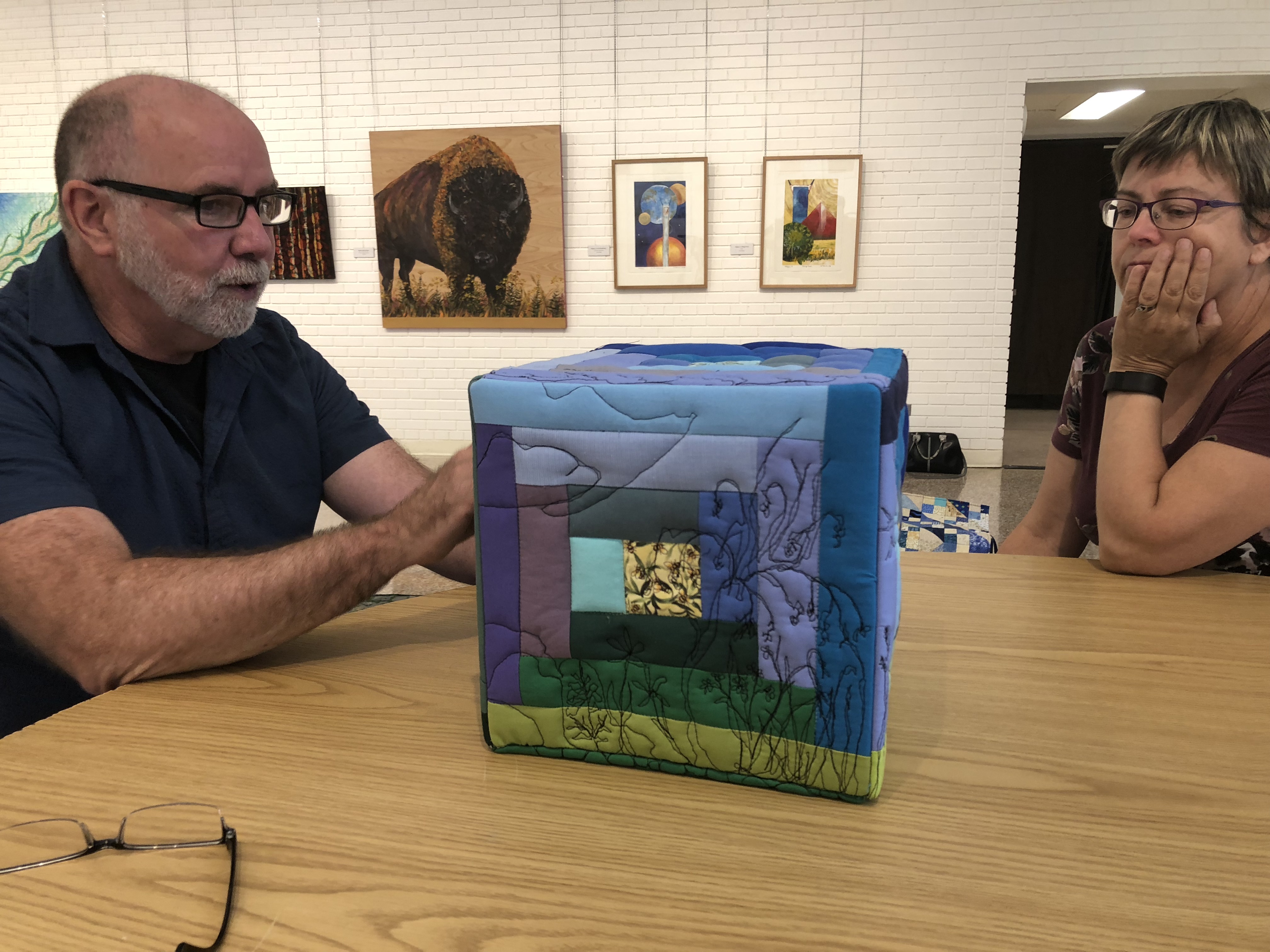 Lynn Strendin shows her work to Ward Schell as part of the Mentorship Program
Guest Curator Ward Schell provides feedback to artist Heather Hochbaum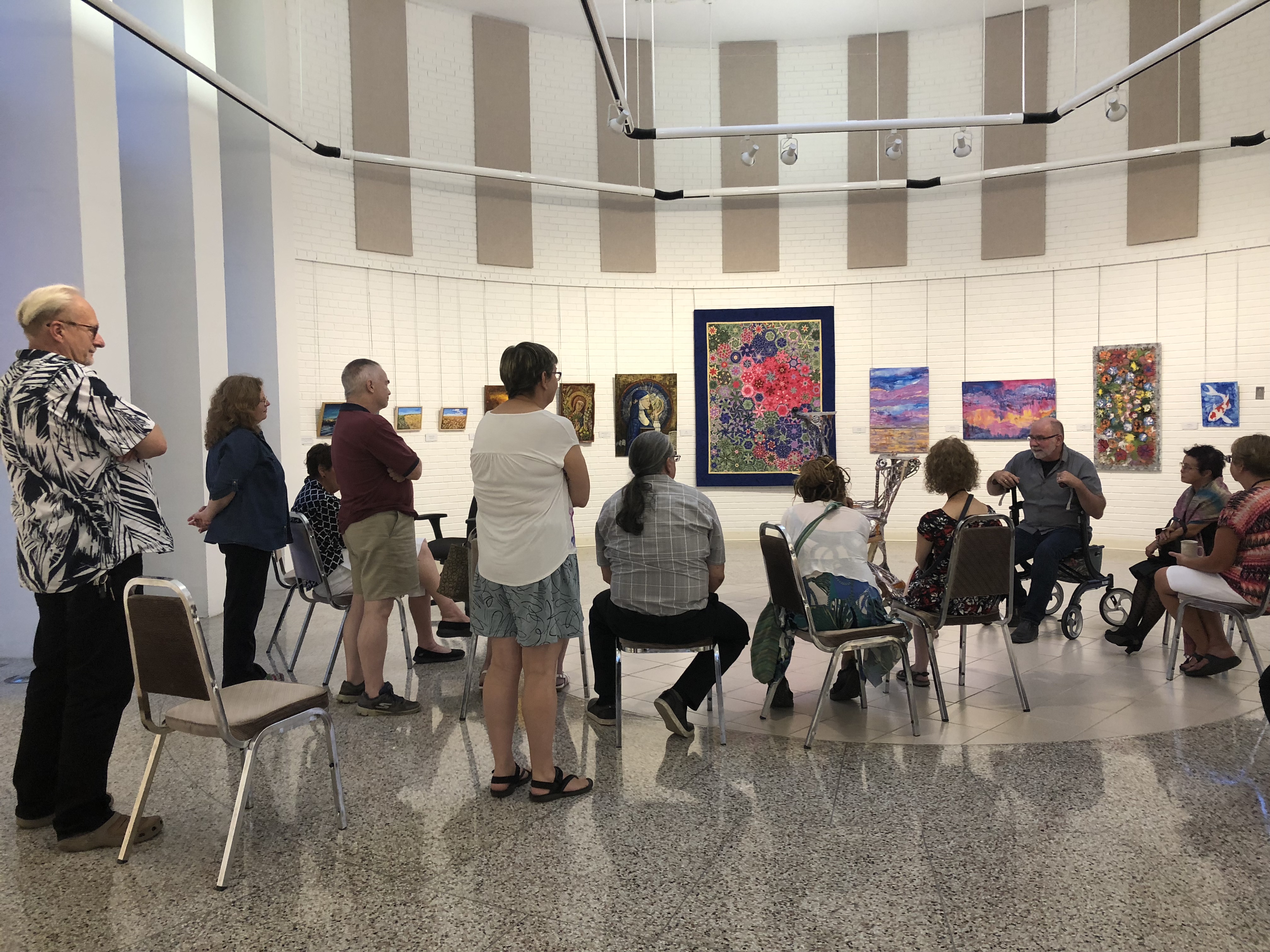 Artist talk tour of the work submitted.
---
---
CLICK ABOVE IMAGE FOR MORE INFORMATION
Windows Salon Exhibitions 2018
---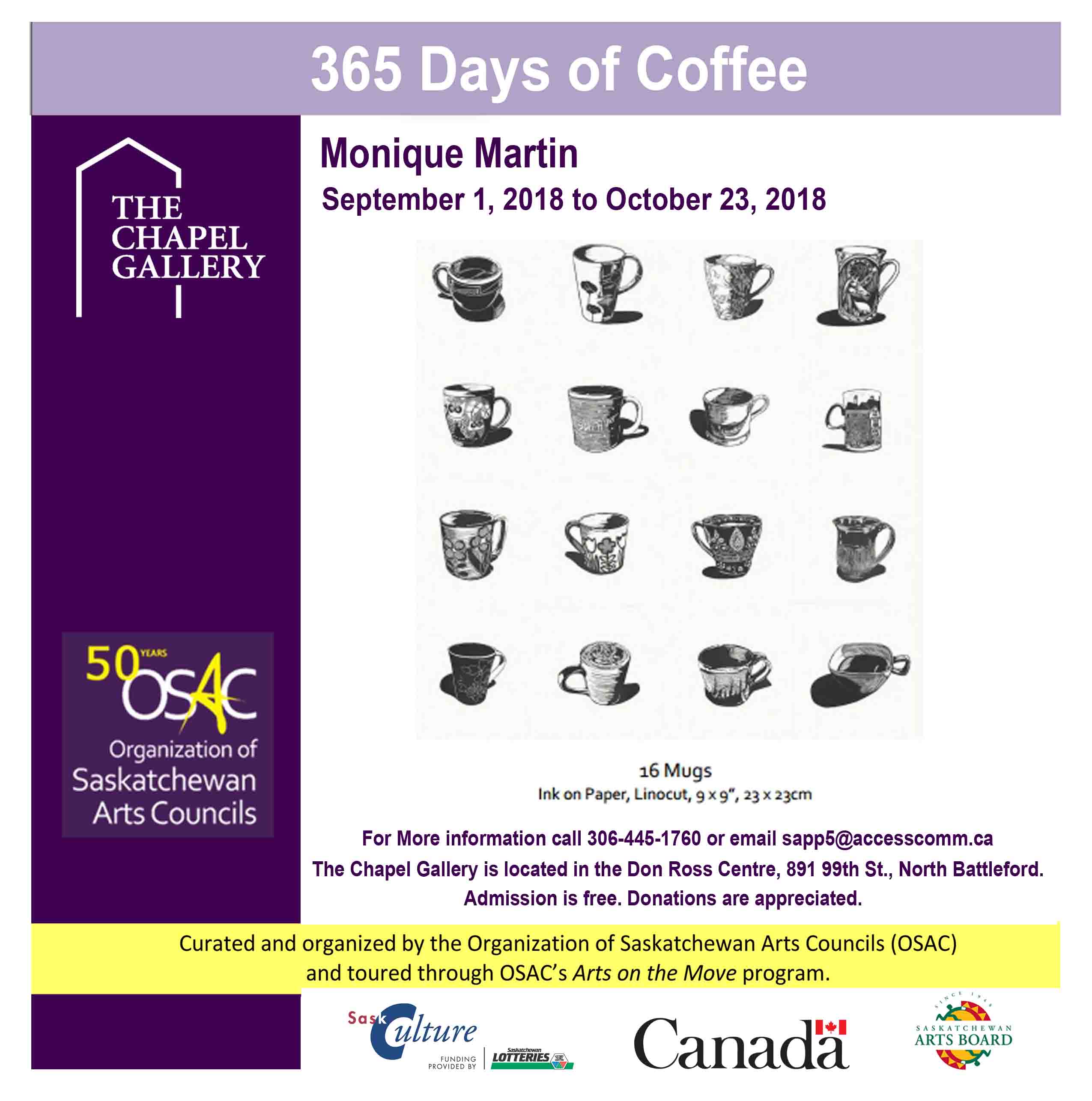 ---
Cate Francis: Paper Wildlife Conservancy
---
---